WE SUPPORT OUR ASIAN COMMUNITY
About OCA - Asian Pacific American Advocates
Founded in 1973, OCA – Asian Pacific American Advocates is a 501(c)(3) national non-profit, membership-driven organization based in Washington, D.C. with over 50 chapters and affiliates around the country. Touching hundreds of thousands of AAPIs each year, OCA works with its organizational partners, members, chapters, and supporters to empower the next generation of leaders.
OCA is hosting a virtual four day summit of penaries, workshops and entertainment for Asian Americans, Pacific Islanders and allies across the country. The summit will consist of advocacy training and issue based workshops on how the COVID 19 pandemic has impacted the AAPI communities. The virtual summit will take place from July 29-August 2nd
Community members will be able to discuss anti-Asian discrimination and hate incidents, civic engagement during a pandemic, impact on small businesses, mental health, and more.
Students will have the chance to explore financial literacy, career building, and college readiness this season.
Working professionals will be able to hear from mentors and peers on the changes in corporate spaces and building inclusivity.
Workshops are free and open to the public! RSVP is required, register and find more information here: bit.ly/ocasummit.
The program schedule can be found at:https://ocasummit.dryfta.com/73-program-at-a-glance-2
The Chinese American Citizens Alliance (C.A.C.A) is a Community Partner for this Summit.
I would like to encourage each of you to get the word out to your friends and families and to encourage them to attend the sessions and workshops of interest.
Respectfully,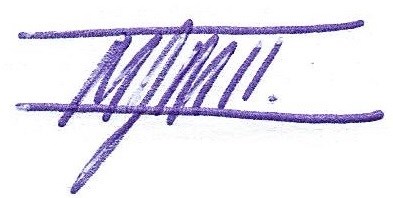 Mack Miller
National Representative, Chinese American Citizens Alliance-LV
Nevada Assembly District 5, Nominee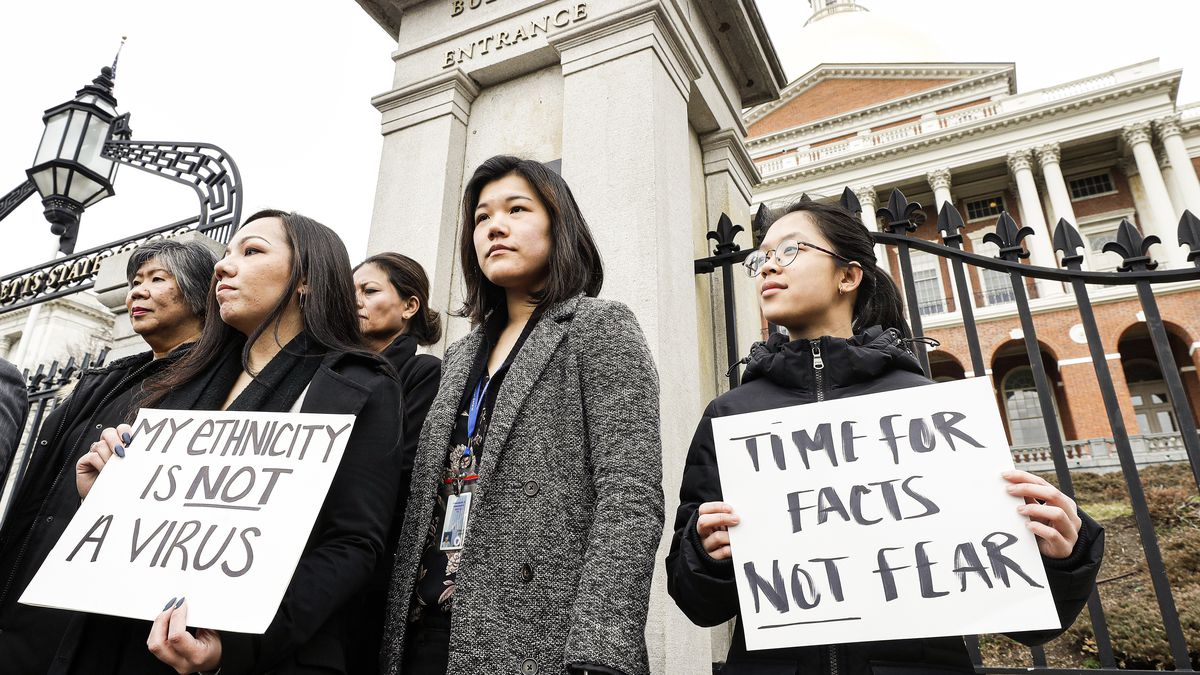 If you feel you are a victim of a racist and xenophobic attack due to the Coronavirus Pandemic, C.A.C.A. National Representative Mack Miller recommends immediately contacting your local law enforcement and any of the following hate crimes reporting websites:

The Federal Bureau of Investigation (FBI) – Civil Rights/Hate Crimes: www.fbi.gov/contact-us
National Center for Victims of Crime: victimsofcrime.org/
Asian Americans Advancing Justice's Stand Against Hatred: www.standagainsthatred.org/
OCA Asian Pacific American Advocates Hate Incident Reporting Website: aapihatecrimes.org
Stop AAPI Hate Reporting Center: www.a3pcon.org/stopaapihate
ADL Hate Crimes Incident Report Form: www.adl.org/reportincident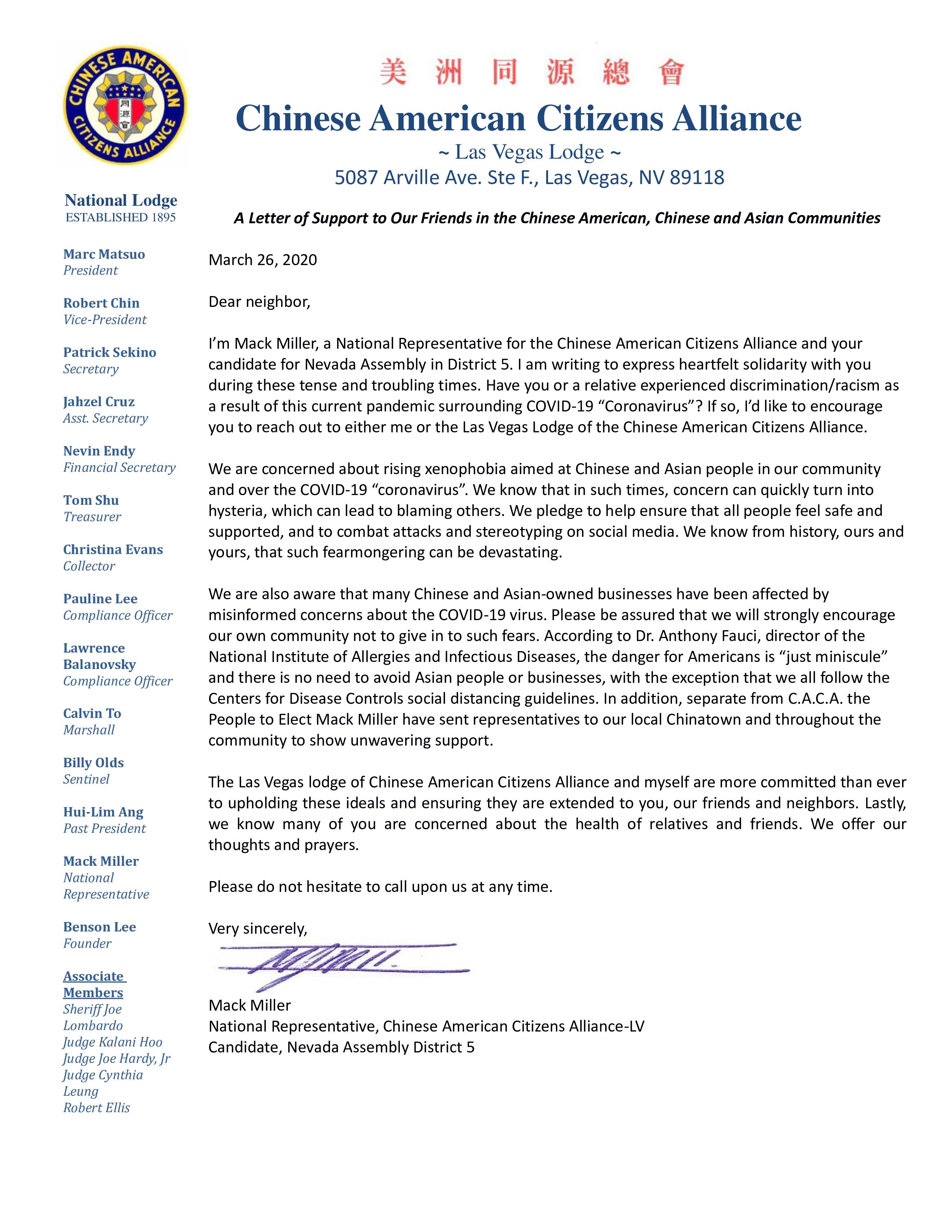 CLICK HERE TO JOIN C.A.C.A. NOW -
AMERICAS OLDEST CIVIL RIGHTS ORGANIZATION