Voter Information
Primary Election Early Voting begins May 28 (Saturday), 2020. Any registered voter in Clark County may vote in-person before Election Day at any early voting site.
You may also drop-off voted mail ballots in-person at any early voting site during the hours listed in the schedule. Not all locations will be open every day during early voting.
If you decide to vote in -person instead of by mail, you will need to do one of the following:
•
If you have your mail ballot, surrender your voted or unvoted mail ballot (preferably in the packet sent to you) to an election official at the voting site.
•
If you do not have your mail ballot, you will sign an affirmation at the voting site swearing that you have not already voted in the current election and that you understand no one may attempt to vote or actually vote more than once in the same election.
If you are not registered to vote, you may register AND vote on the same day, Tuesday June 14, 2022 at the above listed locations.
If yo have received your ballot, you may still vote, however, YOU MUST MAIL IT AND IT MUST be postmarked no later than June 14, 2022.
Ballot Completion Directions
A ballot will be sent to the mailboxes of all active registered voters in Nevada in early October. If you have further questions or need additional help, please contact your county election office. You can also review a list of important upcoming dates for this election.
Step 1: Receive your ballot in the mail and open it up.
Inside, you should have:
A Ballot
Set of Instructions
Privacy Sleeve (which sometimes doubles as your instruction sheet)
Return Envelope
Step 2: Refer to your instruction sheet for important information.
Some guidelines include:
Use a black or blue ink pen (not felt/marker) to complete your ballot.
Fill the oval of your choices completely.
If you make a mistake, do not use correction fluid or tape. Cross out the name of the candidate or question you didn't want to vote for. Make sure the bubble of the candidate or question you did want to vote for is fully filled in.
Step 3: Fill out your ballot.
You don't have to vote in every category.
If you vote multiple times in one category, no vote will be counted.
Step 4: Detach the ballot stub.
This is yours to keep for your records.
Be careful when you detach it so you don't damage your ballot.
Step 5: Insert your ballot into the privacy sleeve.
This may be a separate sleeve or your instruction sheet may double as a privacy sleeve.
Part of your ballot may stick out, that's okay; your vote is safe and private.
Step 6: Slide the privacy sleeve (with ballot inside) into the return envelope.
Please only include one ballot per envelope.
If you include multiple ballots in one envelope, none of them will be counted.
Step 7: Sign and seal your return envelope.
Depending on your return envelope, you may need to sign it before you seal it.
The signature location varies by county, but each return envelope should be clearly marked with a "Sign Here" line.
Your signature will be compared with the signature on your voter registration.
If your ballot is not signed, this security check cannot be completed and your vote can not be counted.
Step 8: Mail it in!
In order to be counted, your ballot must be postmarked by Election day.
If you accidentally damage your ballot and you need a new one prior to June 2, please contact your county registrar's office.
Step 9: Tune in for election results.
All counties must certify election results no later than 10 days after election day.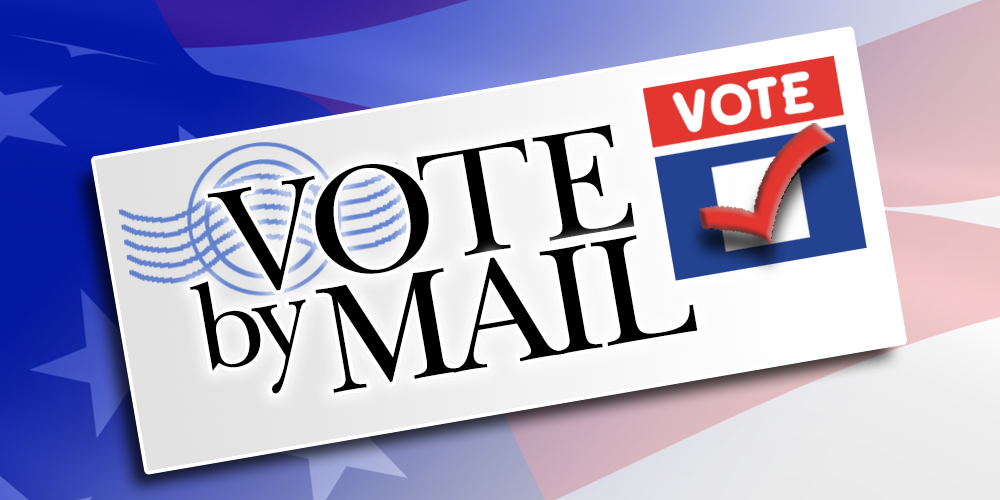 Vote by Mail by clicking Here
Deadline for Requesting an Absent Ballot
A request to vote an Absent Ballot must be received by your local county election official no later than 5 p.m. on the fourteenth calendar day [BEFORE] an election. Requests should be submitted as early as possible to allow enough time to receive, mark, return and ensure your absent ballot is received by your County Clerk/Registrar's office no later than 7 p.m. on Election Day.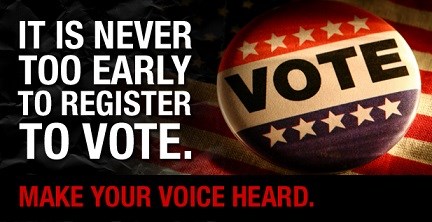 Register to Vote by clicking Here
EARLY VOTING DAYS START
MAY 28th
PRIMARY ELECTION VOTING DAY IS

JUNE 14, 2022 (TUESDAY)

GENERAL ELECTION VOTING DAY IS

NOVEMBER 8, 2022 (TUESDAY)
Vote 7:00 a.m. to 7:00 p.m.
on Election Day at any Vote Center of your choice
in Clark County.